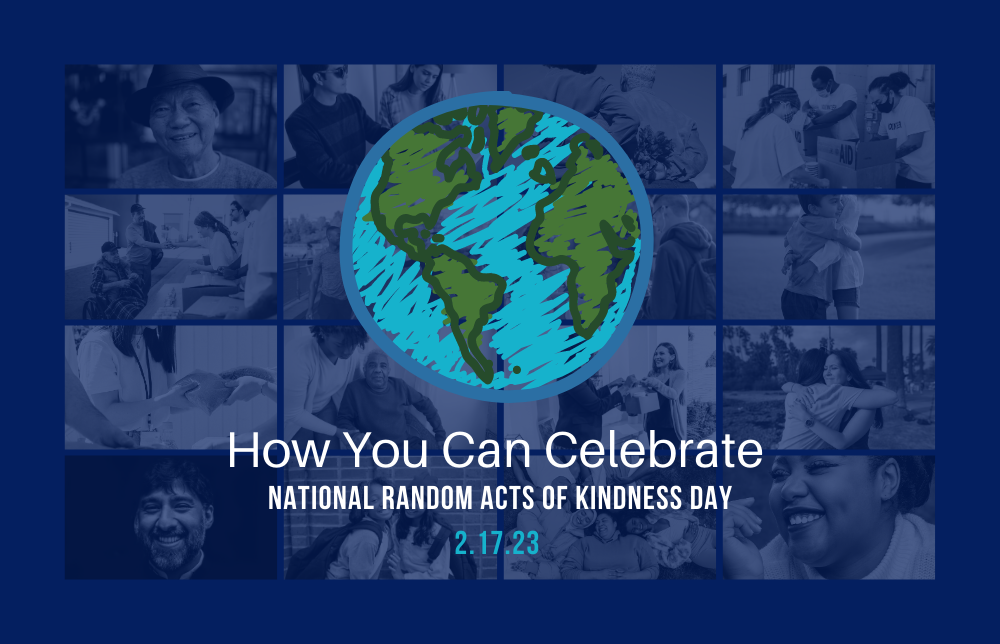 5 Fun Ways to Spread Kindness on National Random Acts of Kindness Day
January 30, 2023
Simple gestures can make a big difference for all of us. Everyone appreciates a kind word, a comforting hug, or a warm and simple smile. National Random Acts of Kindness is celebrated every February 17 to remind us that even simple gestures and actions can have an important, positive impact on others.
How You Can Celebrate National Random Acts of Kindness Day.
#1 Pay a Stranger a Compliment
It isn't every day that we get compliments from people we know, let alone from strangers. A random compliment can easily be the highlight of someone's day. Whether complimenting someone for their fashion choice or telling the staff how much you appreciate their hard work, tell them about it.
#2 Food Binds Us Together
Who doesn't love getting a spontaneous invitation for a meal together or unexpectedly receiving some homemade treats? Both are great ways to show someone you're thinking of them and enjoy spending time with them.
#3 Take Time to Thank the People You Love
We often forget to communicate to the people closest to us how much we appreciate them. From an unexpected call to a simple text message to making plans to get together, letting loved ones know how much they mean to you will also mean a lot to them.
#4 Reconnect With an Old Friend
We all have friends whom we haven't seen or talked to in a while. Give them a ring and catch up. Maybe make plans to get together and to stay in touch more frequently.
#5 Help a Busy Family Member
Got a little spare time? Offer to run an errand or two for someone who could use the helping hand. They will be grateful for the kind gesture.
While National Random Acts of Kindness Day is observed on only one day of this month, sprinkling kindness around is something you can do the whole year! Another great way is to give the people closest to you peace of mind and reassurance with a Whole Life plan from MRTA and AMBA. A Whole Life policy protects your family's savings, can help contribute to your grandchildren's education, and even help pay down outstanding mortgages or other loan balances. Ready to start helping your family? You can now purchase your Whole Life Insurance Policy from your association and AMBA online. Learn more at www.AMBAlifeinsurance.com or call 877-290-3173.
RECENT POSTS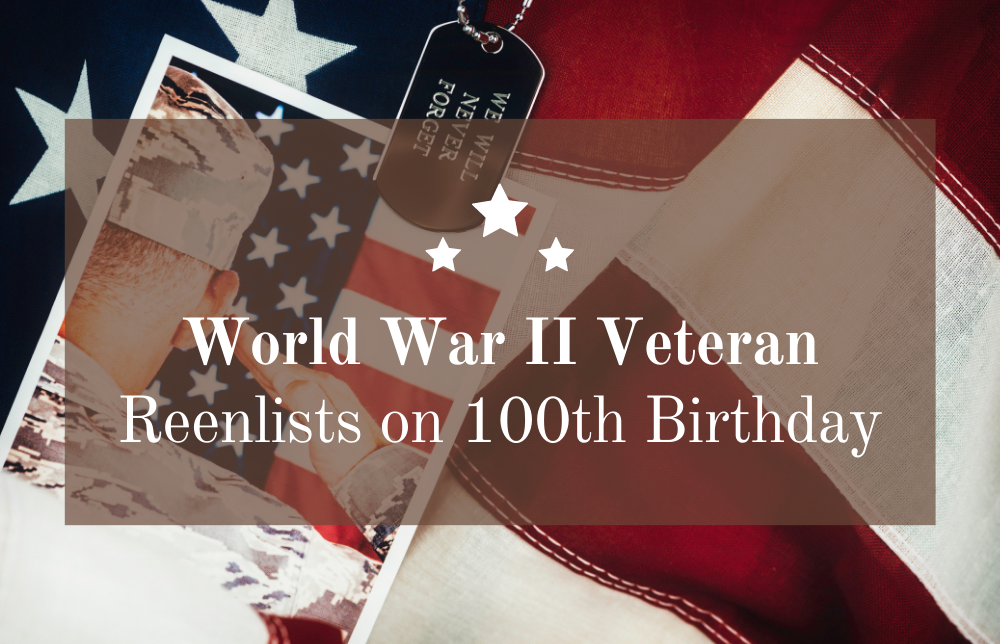 World War II Veteran Reenlists on 100th birthday
On his first day as a centenarian, Robert "Bob" Munie got his birthday wish to return how he spent his years as a young man:
Read More