Check In with the Best Hotel Rates with AMBA Passport!
April 27, 2022
Summer is here, and that means it's time to pack the bags, grab the camera, and enjoy some travel with the best hotel rates around!
AMBA Passport has amazing deals to help you get the most from your adventure dollar. And we're not talking about some run-of-the-mill discount. When you book your hotels or lodging with Passport Travel Services, you can save up to 65%.
All you have to do is log on to your Passport membership, enter where you're traveling, your travel dates, and we'll send you the best deals available. AMBA has negotiated special hotel rates to ensure you the best pricing and hotel booking experience possible.
That's just the start. Booking your hotel with AMBA Passport gives you more than just the best-negotiated rates:
Save Time - No more calling around to hotels
Compare Offers - Hotels bid for your business
Automation - Makes the process simple and fast
Long Term Stays - Get discounts for long term stays
White-Glove Customer Service – We're here to help
Just think: Now, instead of calling multiple hotels in one area to get the best rate, you can create your travel adventure around what area is offering you the best rate!
AMBA Passport knows that vacations are meant to be stress-relieving fun. So we've even taken the stress – and the high prices – out of nearly every facet of your adventure. Get great discounts on rental cars, airline tickets, transportation, dining, and more.
AMBA Passport knows when you have to pay less for your vacation, you can have more adventures! So, to ensure you're saving as much as possible - even before you start looking into our incredible offers - all of these savings are part of your AMBA membership and are absolutely free!
How To Unlock Your AMBA Passport membership:
YOUR SECRET ACTIVATION CODE: AMBASAVERS
SIGN UP ON YOUR PHONE
Download the Passport Mobile app from your app store or Google Play
Select "Other Sign-In Options" and "Sign in with an Activation Code"
Use Activation Code "ambasavers" to access the program
Complete your profile and start saving!
SIGN UP ONLINE
Visit myambadiscounts.com and click "Register Here" for first-time users
Enter your email address
Enter code "ambasavers" as your activation code
Complete your profile and start saving!
If you have any questions about AMBA Passport or would like assistance locating a specific discount or vendor, please contact Passport at 1-800-410-4211 or support@passportunlimited.com. To learn more, call AMBA at 866-979-0497 or visit myAMBAdiscounts.com.
RECENT POSTS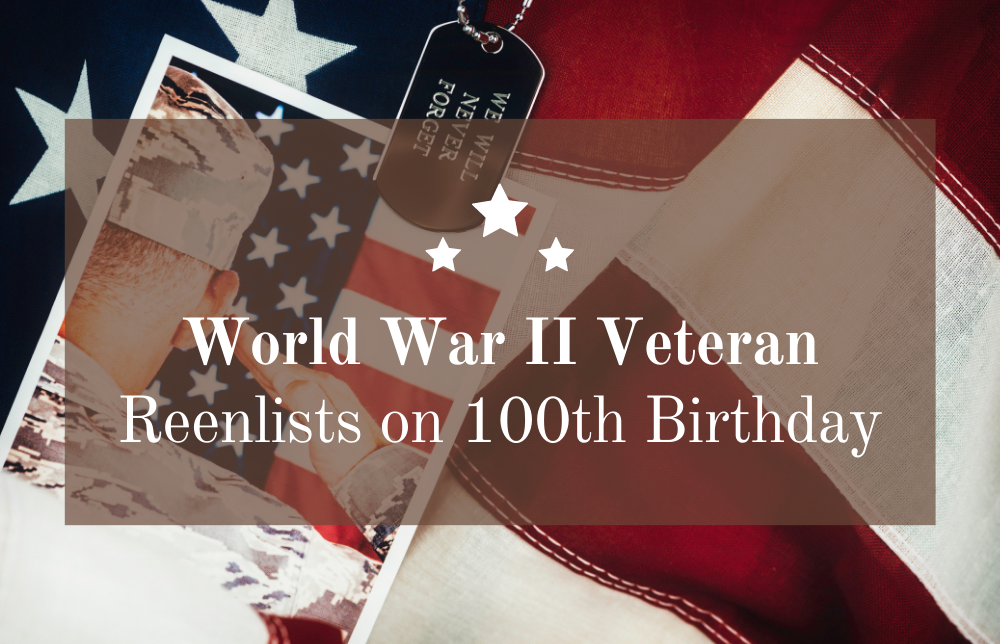 World War II Veteran Reenlists on 100th birthday
On his first day as a centenarian, Robert "Bob" Munie got his birthday wish to return how he spent his years as a young man:
Read More