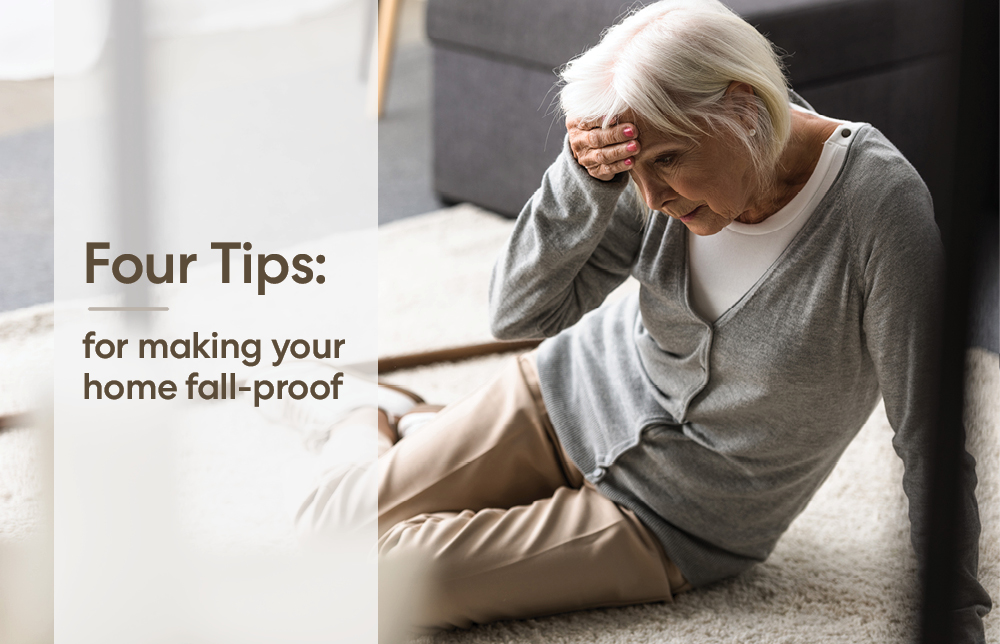 Making Your Home Fall-Proof
June 25, 2021
Falls are the #1 cause of injuries in older adults, resulting in more than 2.5 million emergency room visits and over 700,000 hospitalizations every year. And the place for the majority – 6 out of 10 - of these falls? Your own home. Accidents may happen, but there are ways to make your home as safe as possible for you and your loved ones and reduce your risk. Here are some tips:
Clear The Clutter
Make sure walking paths throughout the house are free of the items that frequently cause slipping and tripping. Keep electric cords and telephone wires near walls and away from walking paths, secure all carpets and large area rugs firmly to the floor, and arrange your furniture (especially chairs and small decor) so they are in the walkway. Make sure everyday clutter is out of the way.
Keep Things Light
Eyesight diminishes with age, so it's important to make sure your environment has ample light to help avoid obstacles in your path. Take a walk through your home and note any corners or hallways that need additional lighting. Be sure to put a lamp next to your bed if you tend to get up in the middle of the night and store flashlights in easy-to-find places throughout your house in case of an emergency or power outage.
Watch Out in the Washroom
Don't underestimate the importance of non-slip materials in the bathroom: the CDC reports that more than 80% of injuries that take place in the bathroom occur because of slips and falls. Non-slip mats and rugs are especially important in the bathroom. In addition to the bathroom, make sure all rugs in your home are taped down or are equipped with rubber stoppers. If you use a cane or walker, remove rugging from your home: walking over flat flooring is easier and can prevent tripping. Another smart idea: wear non-slip shoes, socks, and slippers around the house.
Give Your Home A Handrail
Make sure your home has handrails in areas that are more challenging to access. If your home has stairs, ensure that there are no loose bolts on the rails and that they're secure. If you have difficulty getting out of bed, make sure you have a handrail or something to grab to help pull yourself up slowly and safely. Ideally, your bed is low enough to the ground so your feet can touch the floor when sitting on the side of the bed.
Even with all all the proper preparation, accidents still occur. If you require an emergency room visit, a membership with Medical Air Services Association (MASA) can save both your life – and your wallet. Unfortunately, many people are unaware that Medicare does not cover emergency medical transport. Even a short ambulance ride can leave you with a bill for thousands of dollars, and air transportation can cost as much as $50,000. Whether you're home or anywhere in the world, MASA covers your ambulance or airlift, regardless of your age or medical condition, and protects members from these financial burdens when emergencies arise. Services are paid in full, with no deductibles, co-pays or dollar limits. MASA provides coverage 24 hours a day, 365 days a year.
A trip to the hospital is stressful enough – the price of the trip doesn't have to be. MRTA and AMBA make joining MASA easy. You can even sign up online. Learn More.
Source: https://www.nytimes.com/2011/08/16/health/research/16stats.html
RECENT POSTS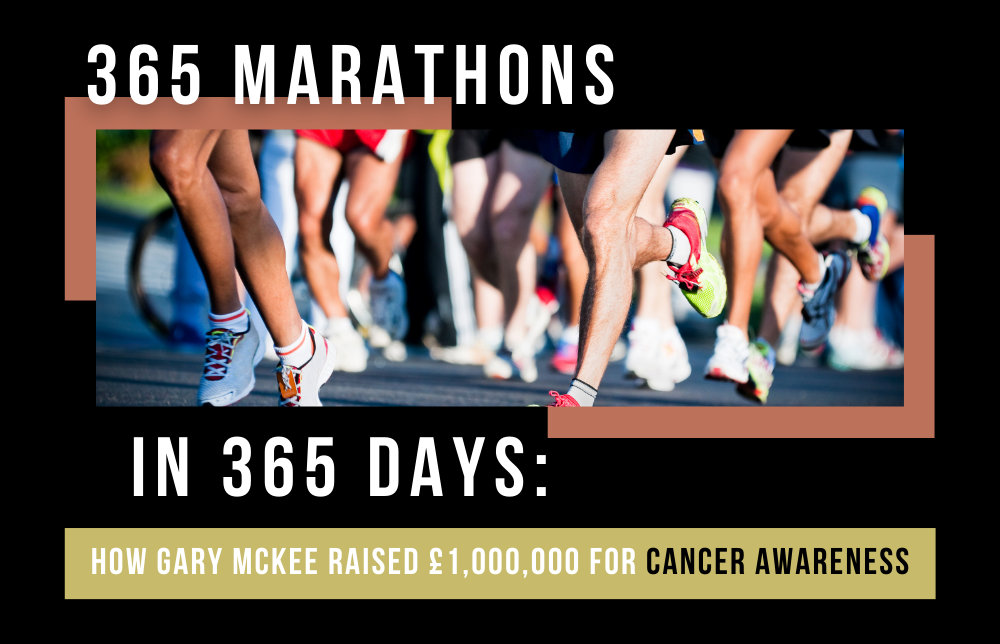 365 Marathons in 365 Days: How Gary McKee Raised £1,000,000 for Cancer Research
On December 31st, 2022, at the starting line of his final marathon, 53-year-old Gary McKee turned to the crowd of well-wishers
Read More