Press Release - MRTA Executive Director Retires
November 26, 2021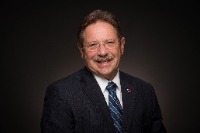 The Board of the Missouri Retired Teachers Association and Public School Personnel (MRTA) announces the retirement of their long-term Executive Director Jim Kreider. Mr. Kreider led MRTA for 18 years, and MRTA wishes the best for him in his next chapter.
MRTA has represented the interests of Missouri's retired teachers and public school personnel for over 60 years. 30,000 members strong, MRTA is a respected voice in the Missouri Capitol. MRTA is looking forward to engaging a new and dynamic Executive Director to lead the association into the future. In the meantime, we are fortunate to be able to rely on Assistant Director Sarah Hoeller and her team to provide a steady hand during the transition.
The Board looks forward to engaging MRTA members to learn how the association can continue to offer, and improve on, the exceptional service our members have come to expect. Service to our members will be the standard that guides our executive search. We will, of course, keep our membership informed of our progress as the search goes forward.
We wish to seek out the opinions of members, regarding what leadership characteristics and attributes our next Executive Director should possess. In an effort to solicit input from our members, we are providing an online survey that we ask each MRTA member to complete:
https://www.surveymonkey.com/r/KS9VZWF
. All surveys must be completed electronically by December 3, 2021. Please know that the MRTA Board will continue to keep members informed of this process and of other matters we know are important to you.
Any qualified candidate interested in applying for the Executive Director of MRTA position, may access the following link to complete an
application
by December 13th, 2021. Online applications are encouraged.
RECENT POSTS
9 Steps, 5 Ingredients, 1 Delicious Treat: Toffee Crackers Recipe
This toffee crackers recipe is the perfect wintertime treat. This is one of the easiest candy recipes to make. Just
Read More